Accelerating Growth with Business Modeling + User Experience + Product Design
---
Business Model + Strategy
We have seen a wide variety of internet related business models. We know which sound good but do not deliver, what large and small customers will accept, and how to tweak a business model to maximize revenue velocity.
We know how to assess and model uncertainties. Our strategic financial models identify a business model's key drivers of value and risk, helping companies weigh tradeoffs and make an informed business model decision.
Strategy Development
Using the Business Model Canvas we help sort out the experiments necessary to validate the business model and move things forward. We also can facilitate sessions for the team to help sort out difficult decisions.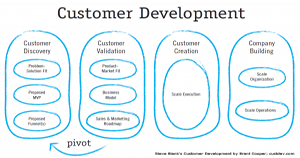 Customer Development
We launch new, breakthrough products knowing they will win customers and profits.
Customer Development is a four-step framework developed for discovering and validating the right market for your idea, building the right product features that solve customers' needs, testing the correct model and tactics for acquiring and converting customers, and deploying the right organization and resources to scale the business.
At a high level, Customer Development is about questioning your core business assumptions. In other words, Customer Development teaches that rather than assume your beliefs about your business to be true, you should apply an engineering, or scientific method, to what is really not a scientific endeavor (building a business), in order to validate the ideas.
.
Article: If you want a game-changer, you need to change the game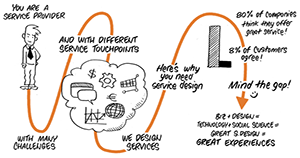 Product Decision Advice
We avoid decision architecture dead ends when building products or services. When investing in new products and new markets, the risks are high. We mitigate those risks. We know the visionary solutions that result from our process will succeed before the first penny is spent on their development.
This is because we know they will help customers get their jobs done significantly better. With a significantly superior solution available, customers are about five-times more likely to adopt.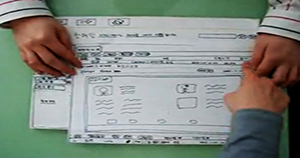 Prototyping + Development
Seeing is believing. We build prototypes to help test hypotheses in the marketplace, build internal momentum around a product idea, pitch to investors, and serve as a "living" reference for our development team. And if we want a production website or app developed and launched, we do that, too.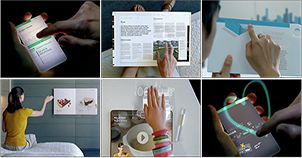 Interaction Design
"Simple" is never easy. Our designs draw on decades of doing interaction design to deliver award-winning product experiences, from consumer apps to complex medical devices. We sweat the details, and make sure taking the step from solution to development is as seamless as possible.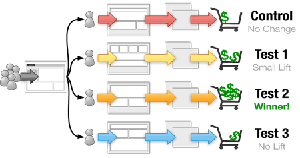 Conversion Optimization
Conversion Rate Optimization: Discover what really works to maximize Your leads, sales and profit
Our expert team improves our online results by building a conversion optimization strategy, then designing and running all-inclusive A/B/n and Multivariate tests.
Accelerating Growth with Lean Startup Methodology + Brand Strategy
---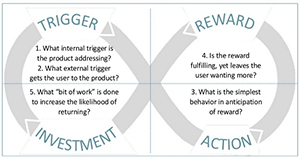 Habits Coaching
I've studied human behavior for 20 years, some at Stanford University. Here's what I've learned: Only three things will change behavior in the long term.
Option A. Have an epiphany
Option B. Change your environment (what surrounds you)
Option C. Take baby steps
Creating an epiphany is difficult. You should rule out Option A unless you have mystical powers (I don't).
But here's the good news: The other two options are practical. And they can lead to lasting change if you follow the right program. However, few winning programs exist.
Lean Startup Approach
Entrepreneurs and new ventures must literally form something out of nothing except for a good idea.  Our coaching programs manage these steps and hone entrepreneurial skills.  Once the venture has achieved stable and repeatable revenue, it is time to concentrate on continually growing performance and results – in other words, accelerating excellence.
We research, create, build, and validate.
Brand Strategy
Groundbreaking ideas take time and talent to create, but they live and die by the clarity with which they are communicated.